LAUREL and HARDY in GRANTHAM

A.J MARRIOT - The British Tours

A.J Marriot presents:
LAUREL and HARDY
in GRANTHAM
at the
Guildhall Arts Centre
St Peter's Hill
GRANTHAM
Lincolnshire, NG31 6PZ

On Tuesday 26th February 2013.

Doors open 6.30pm. Show starts 7.00
Approx 120 mins. incl. break)

TICKETS from Guildhall Box-Office

TEL: (01476) 406158

(£8 adults - £7 Concessions - £5 children)
Newspaper article from the GRANTHAM JOURNAL - 1st March 2013. (Written by Graham Newton)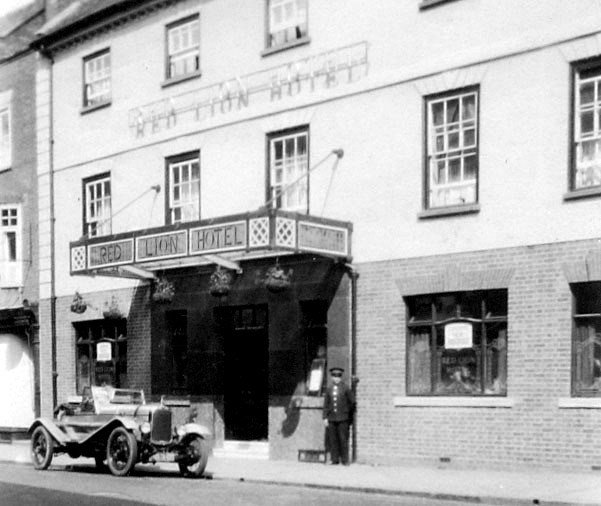 Laurel and Hardy first visited Grantham in 1947, and had lunch at the
Red Lion, before visiting Stan's father and sister at the Plough Inn, Barkston.
(With thanks to Dave Tomlinson)
GRANTHAM GUILDHALL
St. Peter's Hill (working theatre 2013)
In 1952, Laurel and Hardy again made a quick visit to Grantham -
this time to open the Chamber of Trade Exhibition at the Guildhall.
Again, the firstly had lunch at the Red Lion Hotel.
The fans outside the GUILDHALL surround
Oliver Hardy, Lucille Hardy, and Ida Laurel,
as they attempt to get from their car, into the venue.
The full story of Laurel and Hardy's visits to

Grantham, Bottesford, and Barkston can be found in the book:
You can buy a copy via the BOOKSHELF link below: